Water is a Human Right.
Access to clean, safe, and affordable water is a fundamental human right essential for a healthy population, environment, and economy. Many communities, particularly those of low-income and communities of color are under-served. Unlike other groups, these communities lack access to safe, affordable water for drinking, subsistence, cultural, and/or recreational uses. Water justice will only be achieved when inclusive, community-based forms of water management are developed and we address the health and environmental burdens low-income communities and communities of color bear.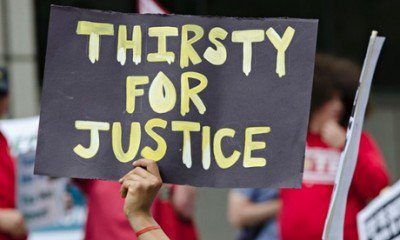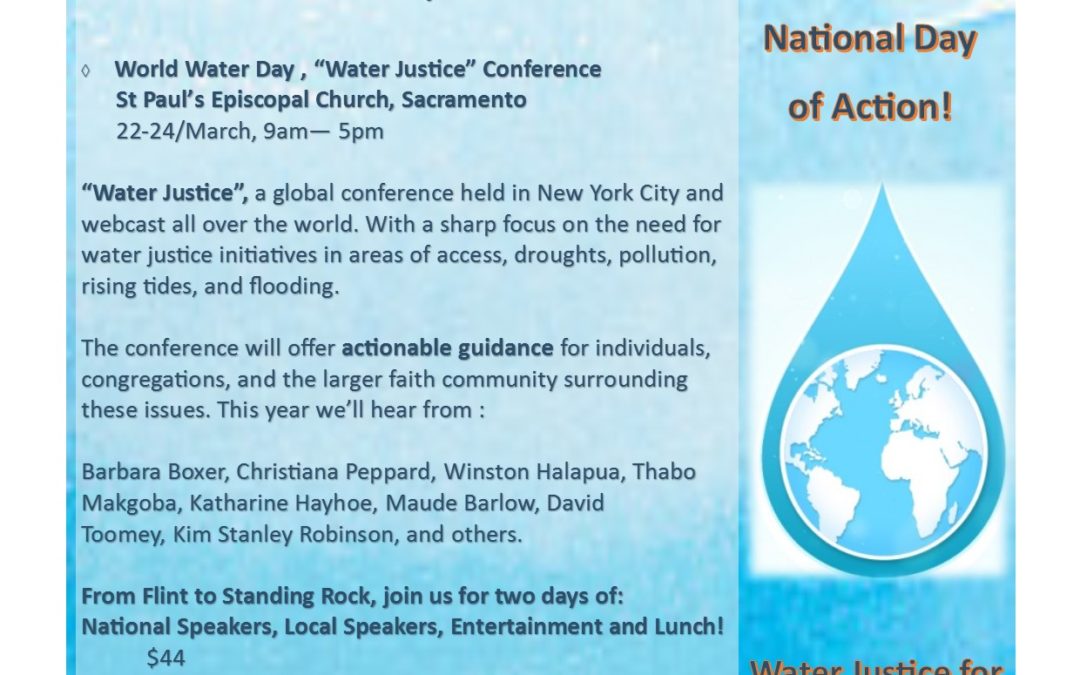 Join us for a World Water Day of Action. REGISTER HERE!World Water Day , "Water Justice" Conference        St Paul's Episcopal Church, Sacramento       22-24/March, 9am— 5pm"Water Justice", a global conference held in New York City and webcast all over the world. With...
read more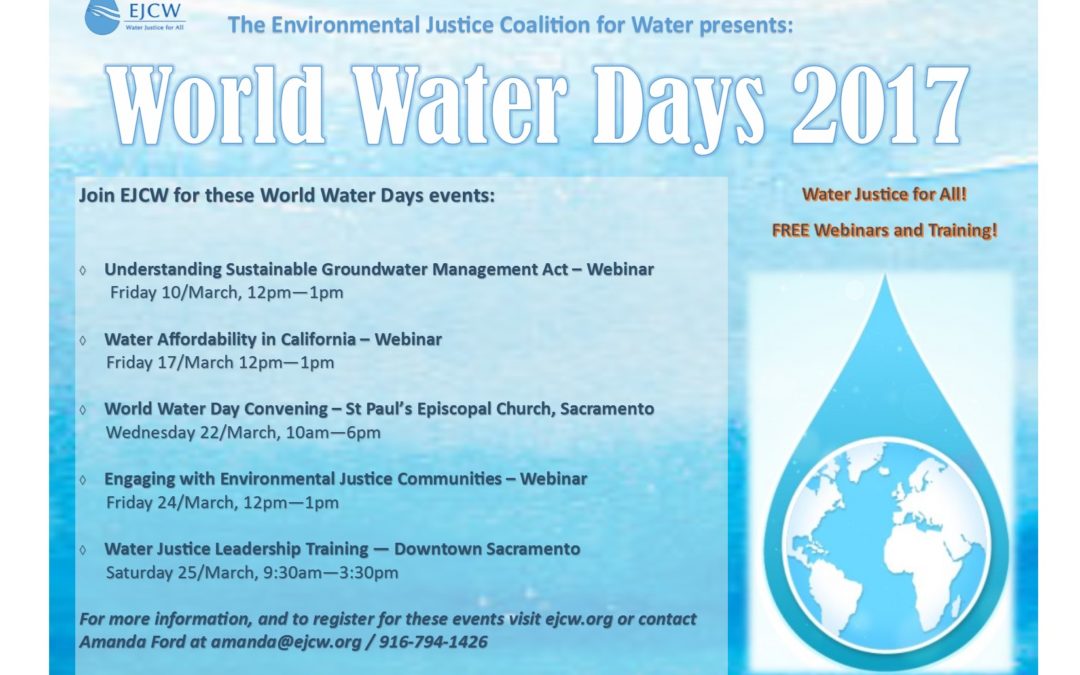 EJCW is celebrating World Water Day in a BIG way this year, all month long! And we want to celebrate with you..."World Water Days" Webinars and a Day-Long Training:  EJCW is hosting a series of World Water Days Webinars the last three Fridays of March from 12-1pm, and...
read more