Water is a Human Right.
Access to clean, safe, and affordable water is a fundamental human right essential for a healthy population, environment, and economy. Many communities, particularly those of low-income and communities of color are under-served. Unlike other groups, these communities lack access to safe, affordable water for drinking, subsistence, cultural, and/or recreational uses. Water justice will only be achieved when inclusive, community-based forms of water management are developed and we address the health and environmental burdens low-income communities and communities of color bear.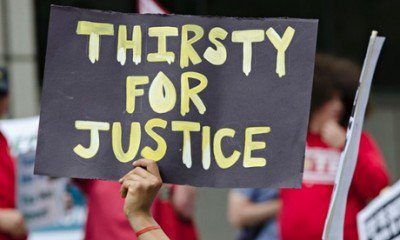 The Morrison Creek Revitalization Project (MCRP) is a collaborative, community-based urban stream revitalization project on a channelized, 1.0-mile section of Morrison Creek in South Sacramento. Our hope is to engage community members' leadership through the process...
read more
A friend to water-disadvantaged communities has died. Carl Morrison passed away, Friday, April 6, 2018, when his plane crashed amidst a storm that brought rain and strong winds to Northern California. The Environmental Justice Coalition for Water (EJCW) would like to...
read more