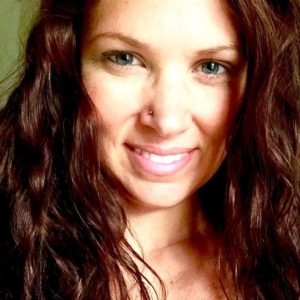 Rev. Amanda Ford, MA
Coalition Coordinator
amanda@ejcw.org, (916) 794-1426
EJCW's Coalition Coordinator. She is based in Sacramento, California, and is fluent in English and conversant in Arabic. In addition to being an ordained Interfaith minister, Amanda has her Master's Degree in Sustainable International Development from Brandeis University with an emphasis in Environmental Peacebuilding and Project Management. Amanda coordinates EJCW's efforts to develop and implement programs and advocacy campaigns at a statewide level, including implementation of the Human Right to Water (AB 685), pollution prevention, democratic water governance, climate adaptation, and more.
Rosalba Chavez
Social Media Volunteer Specialist
Rosalba Chavez is based in West Sacramento, California and is fluent in English and Spanish. She is passionate about serving disadvantaged communities and has been a community volunteer in the Sacramento area for several years. Rosalba contributes to the presence of the EJCW's social media sites to support the organization's mission and vision. She has a bachelors in Communication Studies with an emphasis in Organizational Communication from CSUS and an associates in Business Administration from Sacramento City College.
Josie Clerfond
Coalition Support Volunteer Specialist
Josie is based in Santa Cruz but spent much of her childhood in the Central Valley of California. Growing up in Davis, she was immersed in science, agriculture, and incredibly dry air. She now studies Environmental and Political science at UC Santa Cruz. There, she writes for an environmental magazine and is co-president of a Hula and Tahitian dance troupe. Josie brings her passion for politics, art, and writing to EJCW where she will write content for the newsletter, blog, and various other projects.
Arpine Nazaryan
Los Angeles Program Volunteer Specialist
Arpine is based in Los Angeles, California, and is fluent in English and Armenian. She holds a B.S. degree in Mathematics from California State University of Northridge. She has a strong passion for environmental issues and waste conservation. She hopes to improve the standards of water around the country and is a firm believer in water rights. She will be undertaking outreach for EJCW in the Los Angeles area.