Water is a Human Right.
Access to clean, safe, and affordable water is a fundamental human right essential for a healthy population, environment, and economy. Many communities, particularly those of low-income and communities of color are under-served. Unlike other groups, these communities lack access to safe, affordable water for drinking, subsistence, cultural, and/or recreational uses. Water justice will only be achieved when inclusive, community-based forms of water management are developed and we address the health and environmental burdens low-income communities and communities of color bear.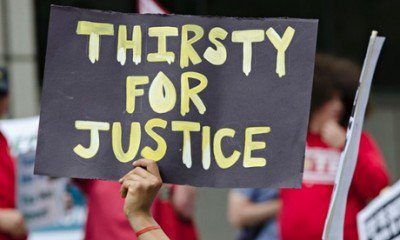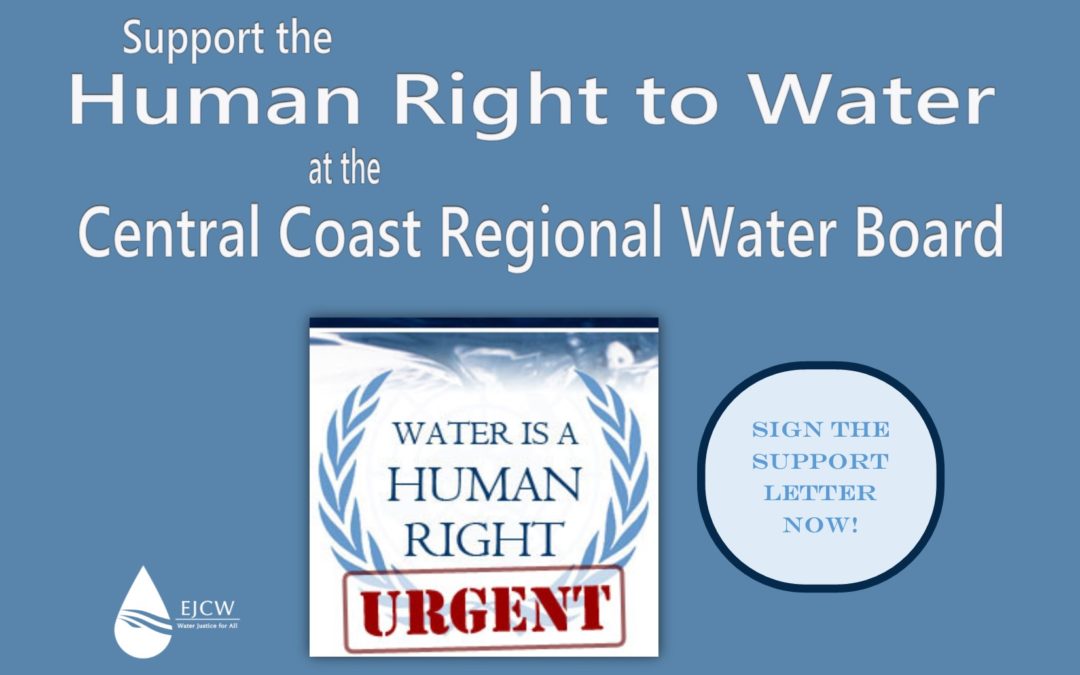 Please support the Central Coast Regional Water Quality Control Board's adoption of the Human Right to Water on January 26-27, 2017 by adding your name/org to the attached support letter.   Background: The Human Right to Water was officially recognized by CA State...
read more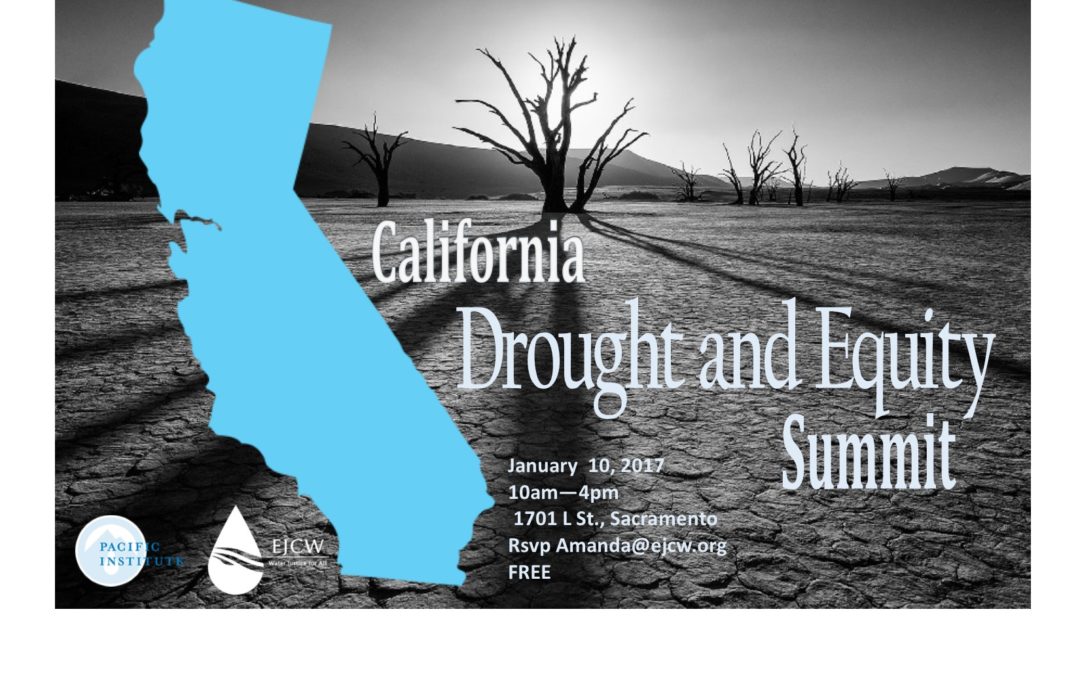 Drought and Equity in California Summit, January 10, 2017 Register here. EJCW and Pacific Institute will launch their Drought and Equity in California report in Fresno and Sacramento by hosting two back-to-back summits. The summits will bring together community...
read more